On enhancing the speed and safety of automation facilities.
Achieved by space efficiency of control panel
With the rapid increase in demand due to the restart of economic activities from corona problems, efforts to improve the productivity of electronic components and automotive parts manufacturing are accelerating.On the other hand,there is no response in the control cabinet at the manufacturing site for more precise machining and assembly, as well as the need to increase the speed of machining and assembly by electrifying cylinders and adding safety circuits.
Simple safety design enhancement with upgraded equipment functions Omron's Value Design for Panel compliant product lineup saves more space than conventional equipment.
The increased functionality of the equipment has increased the number of components in the electrical components, which has made it time to design branches that take into account safety and load capacity balance.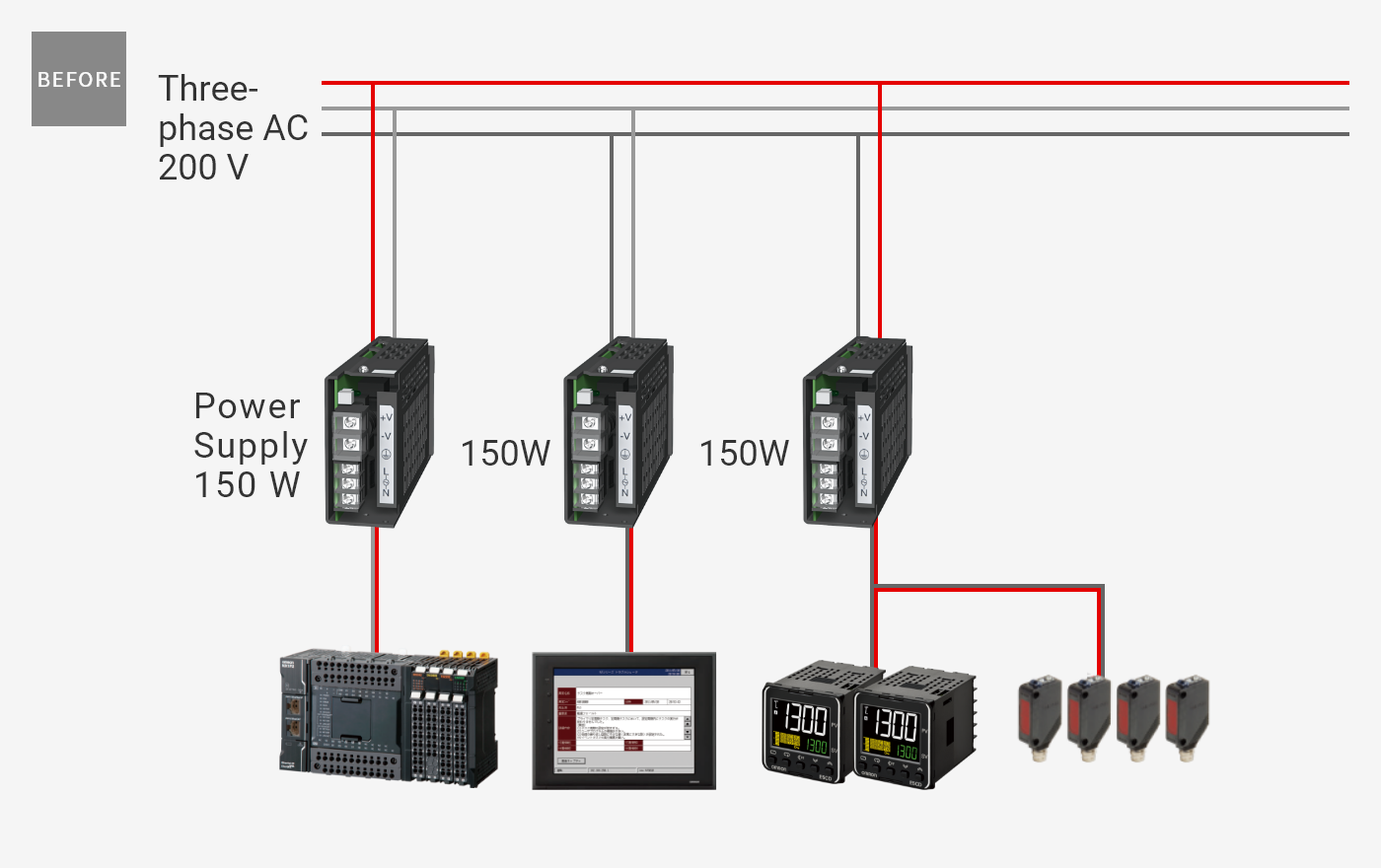 By integrating multiple single-phase power supplies into high-capacity types and branching circuits using DC electronic circuit protectors,Contributes to space saving.In addition,in the event of an accident such as a short-circuited wiring,the effect can be prevented from spreading to other systems.
Safe design and space saving are achieved through consolidation of equipment and slim shape.
Multiple power supplies had to be placed in each grid to keep the 3-phase change.
Integrated with three-phase power supplies,the slim-shaped electronic CP and terminal block increase lateral space-efficiency.
'Solution case study' list